Video Surveillance Systems
PELCO Video Surveillance Systems
ADVANT has for many years been installing and maintaining world-class video surveillance systems from the world most reputable manufacturer Pelco by Schneider Electric. For over 20 years, Pelco has been committed to developing and manufacturing open IP video surveillance systems, combined with an unparalleled level of customer service and support. With a growing selection of IP security cameras and management systems, up to HD resolution, traditional surveillance technologies, accessories, etc., Pelco is a global trusted brand for modern video surveillance and security at the global level.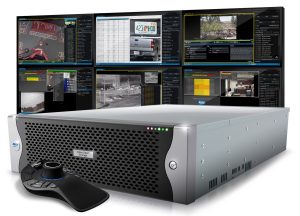 We offer a wide range of IP cameras for security monitoring in a variety of commercial and industrial environments, such as offices and retail outlets, schools and hospitals, banks and financial institutions, casinos, hotels and restaurants, shops, shopping malls, city centers, warehouses, power plants and more demanding indoor and outdoor environments.
With no competition in functionality or reliability, Pelco's premium IP cameras are designed to meet and exceed the growing needs and requirements of video surveillance systems or installations in various industries and forms of use.
Pelco offers the widest range of fixed and moving surveillance camera systems on the market, from standard-definition IP cameras to HD and higher resolution cameras. For special purposes, Pelco has also developed special cameras that capture the image in a 360° field of view, enabling surveillance in special environments where multiple cameras would have to be used to cover a wider area.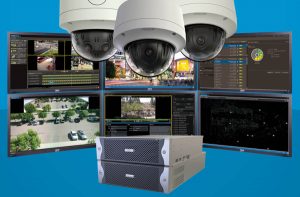 These open systems deliver unparalleled functionality, high-resolution video quality and wide dynamic range, ensuring clarity and precision with every unique use of video surveillance.
In addition to the classic video surveillance systems, we also offer state-of-the-art fixed and moving thermal camera systems that show their advantage in total darkness, poor visibility (rain, snow, fog), either as standalone systems or in combination with vision cameras in the visible light spectrum. Particular emphasis should be placed on the use of thermal cameras in industrial environments where control of the temperature of critical components is crucial for the continuous operation and safety of people and objects. Certain models of thermal cameras have the ability to constantly monitor multiple areas of view and to alarm in case of exceeding the set temperature limits.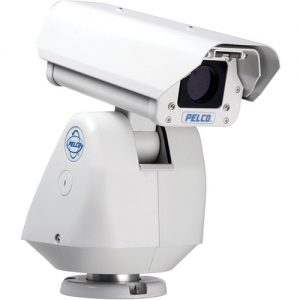 ---
---
The offer includes:
Design
Construction
Maintenance
---
Have a question? Contact us.
Advant d.o.o.
Ljubljana, Cesta na Brdo 119A, Slovenia
Phone: +386 1 470 00 00
Fax: +386 1 470 00 10
E-mail: info@advant.si
Naj hiša misli namesto Vas